Career Fair UTM, November 2016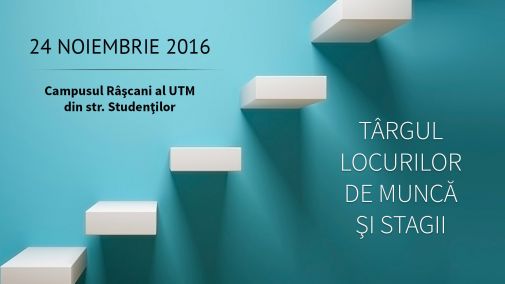 This Autumn we will be delighted to participate again in the job fair organized by the Technical University of Moldova, the fair will be held on 24 November 2016 between the hours of 9:30 am to 12:30 pm
http://utm.md/event/targul-locurilor-de-munca-si-stagii/
We will have job opportunities for candidates with different career levels.
Local and international companies in the IT / Telecommunications / Logistics fields are ready to employ students in their last year of studies, recent graduates or specialists with work experience.
If you are ready for new challenges, come and see what opportunities we have for you!